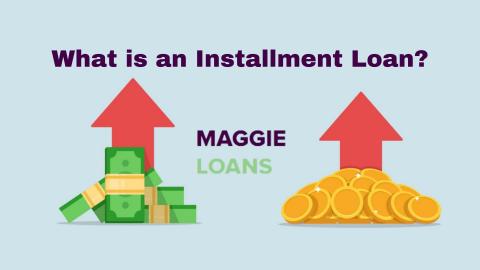 What is an Installment Loan?
An Installment Loan is an amount of money that you borrow from a lender and pay off in regular monthly installments over a specified period of time. Installment Loans have different repayment terms depending on the loan amount. They can vary from months to years. The loan amount can also vary from $ 100 to $ 100,000 depending on your income, credit history, financial situation, and other factors.
Installment Loans offer better lending terms than Payday Loans, for example, since you can get a large loan amount. Oftentimes, people apply for an Installment Loan in order to make major purchases, home renovations, to pay for expensive medical treatments, and so on.
Types of Installment Loans
There are a large number of Installment Loans used for specific purposes. While one borrower needs a small amount, the other wants to get the maximum loan. Explore the types of Installment Loans in order to choose the option that suits you best:
• Personal loan. A Personal Loan is a type of loan that you can use to cover any personal need such as a major purchase, medical treatment, wedding, and so on. You can get from $ 1000 to $ 100,000 for a period of 2 to 7 years. Personal loans can be either secured or unsecured.
• Auto Loans. An Auto Loan is a type of secured loan that allows borrowers to receive an amount equal to the value of the car and repay it in regular monthly installments. Typically, repayment terms vary from 2 to 6 years. This type of lending is risky because if you cannot repay the loan, you may lose your car.
• Home loans. With a Home Loan, you can receive an amount equal to the value of your home and pay it back over an extended period of 15 to 30 years.
There are many other types of Installment Loans, so it is worth exploring the different options before applying.
Secured and Unsecured Installment Loans
Installment Loans can be either secured or unsecured. Secured loans require collateral such as your car or home in order for the application to be approved. However, these loans are risky because if you cannot repay the loan, you risk losing your collateral.
There are also unsecured Installment Loans which are provided based on the income and credit history of the borrower. As a rule, unsecured Loan interest rates are higher than a secured one, as lenders have less guarantees that the debt will be repaid on time.
Can an Installment Loan Affect My Credit?
Yes, you can both improve or damage your credit while repaying an Installment Loan. As a rule, installment lenders ask for a hard credit check which can temporarily lower your credit rating. However, you should also remember that by making regular monthly payments you can improve your credit history. Many installment lenders report payments to all three credit bureaus, so regular payments will help you improve your credit. However, if you miss payments, your credit may also be damaged.
Advantages and Disadvantages of Installment Loans
Before applying for funding, please consider the advantages and disadvantages of this loan option to ensure that it suits your needs.
Benefits:
• Ability to cover your needs. Since payday lenders offer large loan amounts, you can cover almost any personal need.
• Fixed payments. With an Installment Loan, you don't have to think about how much you have to pay in a given month.
• Early repayment. Most lenders allow you to repay your loan in advance and avoid prepayment fees.
Disadvantages:
• High interest and commissions. Depending on the lender, you can get quite high interest rates and penalties that can be difficult to pay off.
• Possibility to worsen credit. If you fail to repay the loan on time, your credit history will be damaged.